Mission
---
Help IT teams to promote and lead the digital transformation of their
organizations through training and support services that allow them to develop
their talent, promote powerful cultural changes, and transform their management models.
Vision
---
Services
---
Culture
---
Learn, do and share.
Our way of being and acting reflects the will of the
founding partners of Netmind, who wanted to create a company
that stands out for the quality of its services, as well as
for humanity and the values ​​of your team.
Our values ​​are:
Workers -
We strive to achieve the defined objectives.
Experts -
We do not know everything, but from what we know we try to know a lot.
Flexible -
We must discover the needs and adapt to the possibilities.
Agile -
Do only what brings value. Deliver the value as soon as possible.
Collaborative -
Help and let us help. As a team, everything works better for us.
Honest -
Know what we can do and do what we know.
Curious -
We want to learn. When we make mistakes, we learn.
Instructors
---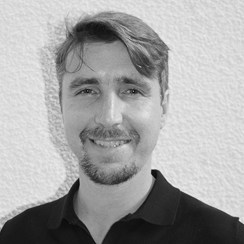 Some facts
---
Certifications
---
Partners
---
Clients
---

---
"
"
Excellent course, very well structured and with a very high level.
"
"
Over the course of all our years of collaboration, they have shown themselves to be excellent professionals, and more impotantly, excellent people.
"
"
My experience with Netmind has been very pleasant, as in a few hours I was able to prepare the course and obtain all the knowledge that I needed. The teacher is an expert on the subject and helped me to orient the content to my needs.